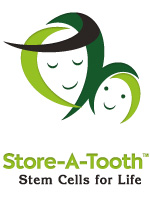 A new dental product that enables families to save stem cells from their children's teeth with the help of their dentist or oral surgeon is now available. Store-A-Tooth dental stem cell banking is designed to take advantage of future stem cell therapies. Its dental stem cell banking service – created by Provia Laboratories – preserves stem cells from baby and wisdom teeth that would otherwise be discarded so parents can be prepared for advances in stem cell therapies that someday may help treat conditions such as Type 1 Diabetes, spinal cord injury, heart attack, stroke, and neurological disorders like Parkinson's and Alzheimer's.
Dental professionals also play an important role in spreading awareness about this option by giving patients the choice to bank their own stem cells from teeth that would usually be discarded during routine dental care. The company also partners with dental offices to educate patients about the option to bank their family's stem cells.
A Wide Range Of Regenerative Applications
Store-A-Tooth makes it easy for patients and their dentists to collect teeth removed during normal dental procedures –  such as when baby teeth come loose, wisdom teeth are extracted, or teeth are pulled for orthodontia. Samples are sent overnight to a state-of-the-art laboratory where they're processed and tested, then carefully preserved at very low temperatures until the day new stem cell therapies become routinely available. Provia's laboratory is FDA-registered and can confirm the presence of mesenchymal stem cell biomarkers using flow cytometry.
Today, procedures using stem cells from bone marrow or cord blood are commonly used for blood disorders, cancers and leukemia. Dental stem cells are being researched for a wide range of potential regenerative applications  and have successfully been used to regrow jawbone and treat periodontal disease. By joining the Store-A-Tooth provider network and informing patients about this new opportunity to bank their family's stem cells, dentists can be at the forefront of regenerative medicine and dentistry.
Store-A-Tooth – Find-A-Cure
To show its commitment to families living with Type 1 Diabetes – one of the conditions showing promise for a potential cure using stem cells – Store-A-Tooth has introduced its Store-A-Tooth – Find a Cure web platform. The company will donate a portion of its proceeds from now through June 2013 to fund third-party diabetes research.
Learn more about the Store-A-Tooth-Find A Cure initiative
Read all about Store-A Tooth
For more information about Provia Laboratories click here