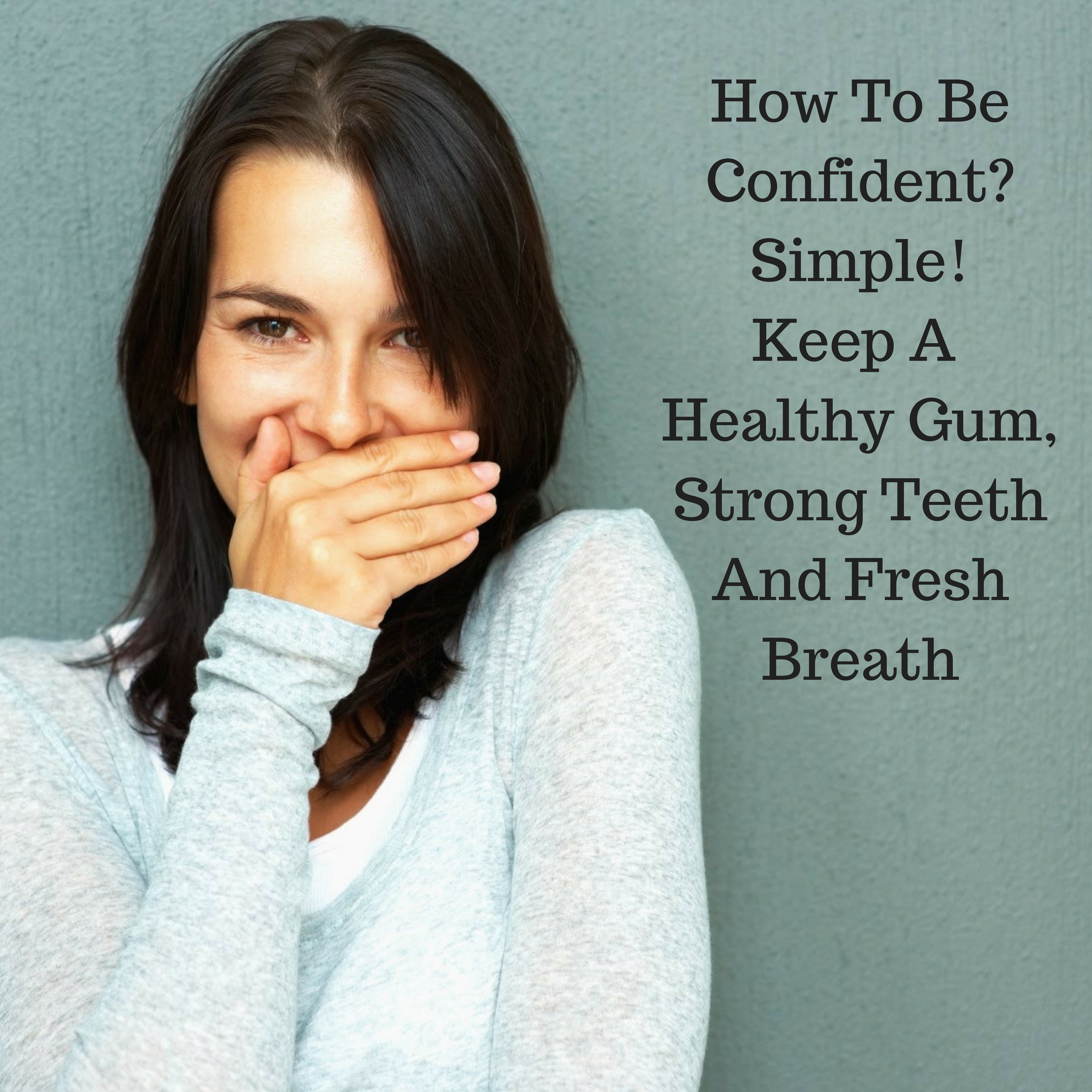 Beauty is not just about our physical appearance. Many people are more focused in to looking fashionable, and sometimes forget personal hygiene.
Most of the time people first see the smile you put on your face when they first see you. And by this we should always see to it that we have a perfect and sparkling teeth and of course fresh breath as much as possible.
In our busy lives, there are really times that we don't have the time to seek for professional help from the dentist.
Having poor oral hygiene can lead to a variety of dental and medical problems in the future such as gum disease, infection, bone loss, heart disease, strokes and more. Sometimes people are just contented with brushing their teeth and using mouthwash. But there are lots of ways to take care not just our teeth but also our gums.
Proper dental hygiene consists of brushing our teeth, we should try to brush our teeth at least twice a day to prevent acid build up from the food we eat. But if your work or activity is preventing you from doing so, at least try to rinse your mouth with water after every meal. Flossing, sometimes we are just so tired to do this demanding work but flossing can be a very great help to remove the food particles between your teeth that toothbrush bristles cannot reach. Avoid Tobacco, if you smoke a cigarette there is a big chance of having other gum disease, and oral cancer and periodontal complications and bad breath. Limit Sodas, Coffee and Alcohol intake beverage that contains corn syrup and food dye can make a pearly white teeth look dull and discoloured. Though these beverages contain phosphorous which is a necessity for a healthy mouth, too much intake will deplete calcium level that will help in decaying the teeth. Intake more calcium and vitamins that are high on calcium because we need more calcium for our teeth to be sturdy. And for fresher breath always use mouthwash, it can help fight bacteria that builds in your mouth, and can help maintain fresh breath. Don't also forget to clean your tongue.
And the last and important way to have a healthy gum, strong teeth and fresh breath is to use OraMD. We have enhanced the 4-Step OraMD Oral Hygiene Program with an all-in-one product, OraMD, which contain ingredients that are potent bacteria fighters. OraMD is an all natural liquid toothpaste, mouthwash and bad breath freshener. The pure ingredients in OraMD are grown here in the United States, using select varieties of spearmint and peppermint oils with specific properties. Careful timing and farming precision is taken into account when growing, cold-pressing and curing the ingredients that we use in OraMD. We support the hard work that these farmers put into raising these particular species of plants and expelling the oils from their leaves and seeds.
OraMD is organic that you don't have to worry about the ingredients used in the production of the product. OraMD is safe and easy to use and is really helpful in fighting plaques and cavities for better and healthier mouth.