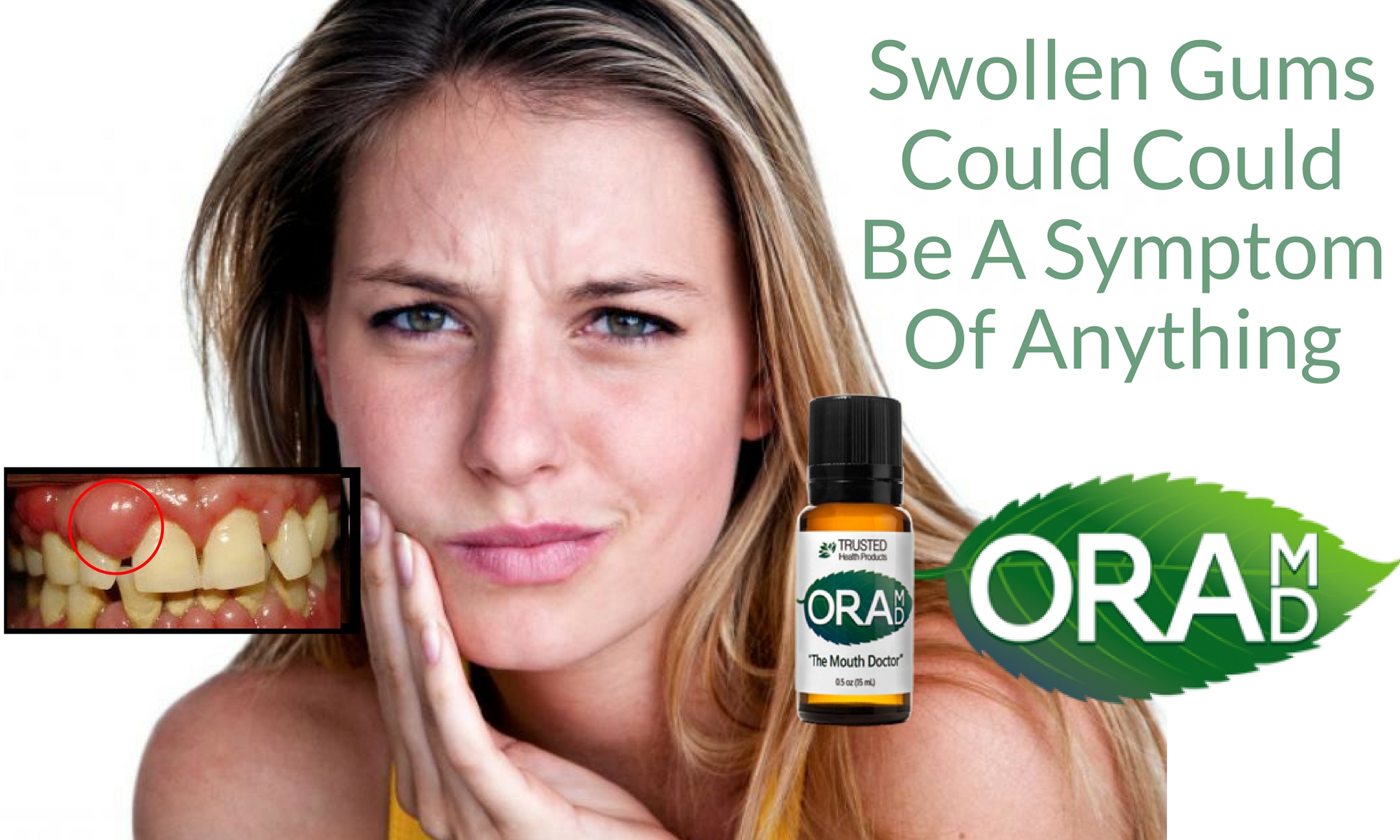 There are simple things that's happening inside our mouth that we don't pay attention to, swollen gums are one of these dilemma that most of us are experiencing. There are many reasons that are causing swollen gums. First is Gingivitis, this is the first stage of gum disease, even if you brush your teeth or floss daily there are hard to reach plaques that causes gums to be infected that leads to gingivitis. If you have gingivitis your gums will be swollen, tender and sometimes bleed during brushing or flossing. If not treated right this swollen gums may lead into periodontal disease or worst, it can lead to trench mouth wherein tooth loss may happen.
So how do we prevent swollen gums to turn into any mouth disease?
Proper dental hygiene consists of brushing our teeth, we should try to brush our teeth at least twice a day to prevent acid build up from the food we eat. But if your work or activity is preventing you from doing so, at least try to rinse your mouth with water after every meal. Flossing, sometimes we are just so tired to do this demanding work but flossing can be a very great help to remove the food particles between your teeth that toothbrush bristles cannot reach. Avoid Tobacco, if you smoke a cigarette there is a big chance of having other gum disease, and oral cancer and periodontal complications and bad breath. Limit Sodas, Coffee and Alcohol intake beverage that contains corn syrup and food dye can make a pearly white teeth look dull and discoloured. Though these beverages contain phosphorous which is a necessity for a healthy mouth, too much intake will deplete calcium level that will help in decaying the teeth. Intake more calcium and vitamins that are high on calcium because we need more calcium for our teeth to be sturdy. And for fresher breath always use mouthwash, it can help fight bacteria that builds in your mouth, and can help maintain fresh breath. Don't also forget to clean your tongue.
And one of the leading brands OraMD created the best remedy for swollen gums. This will not just prevent your swollen gums. The OraMD organic products will definitely be a big help with these gum problems that all of us experience every day. We may don't give full attention. The blend of essential oils that OraMD has been clinically proven to eliminate periodontal bacteria, plaque buildup and bad breath while it creates fresh breath, clean and healthy environment for our mouth. It has interdental access to clean the areas that are hard to reach between your teeth and gums when we brush and floss our teeth. OraMD have effective antibacterial activity against Gram positive and Gram negative oral bacteria. And you also don't have to worry about the product, because since it is organic, it is safe to use by everybody from 3 years old and above. The oils are safe to use by people who uses braces, veneers, bonds crowns, fillings and dentures.